Easily integrate the Conversion Service into the environment by connecting input sources (e.g. a watched folder) to output destinations (e.g. an output folder) and configuring how documents should be processed along the way. To achieve this configure a connection using the Conversion Service Configurator, which is added to the Windows start menu during installation.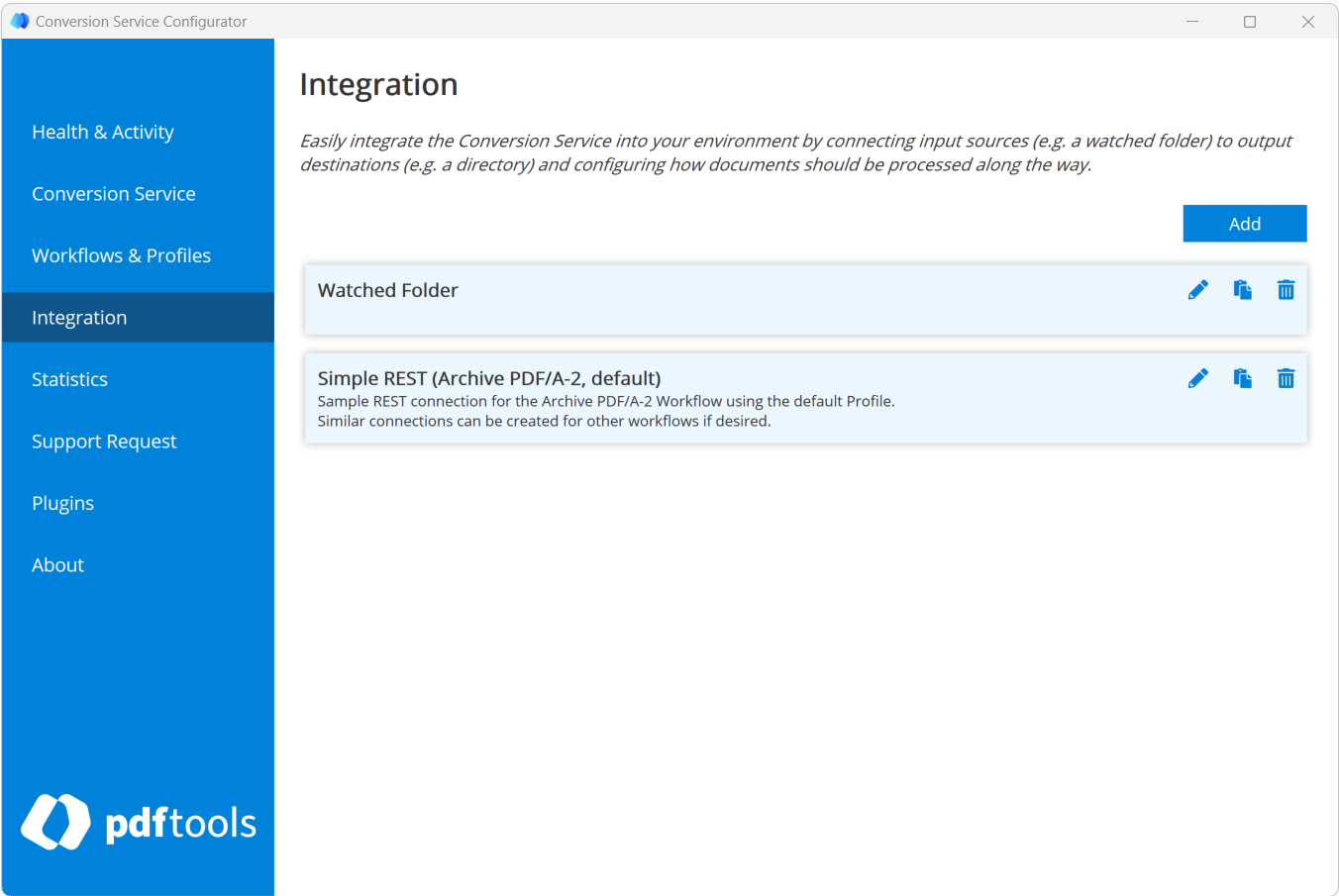 Set up a connection​
A connection defines how the Conversion Service is integrated into an existing system. Each connection requires input and output connectors. To add and configure a new connection click the Add Connection button.
To edit or delete an existing connection, click on the respective icon. To copy an existing connection, click the Copy icon.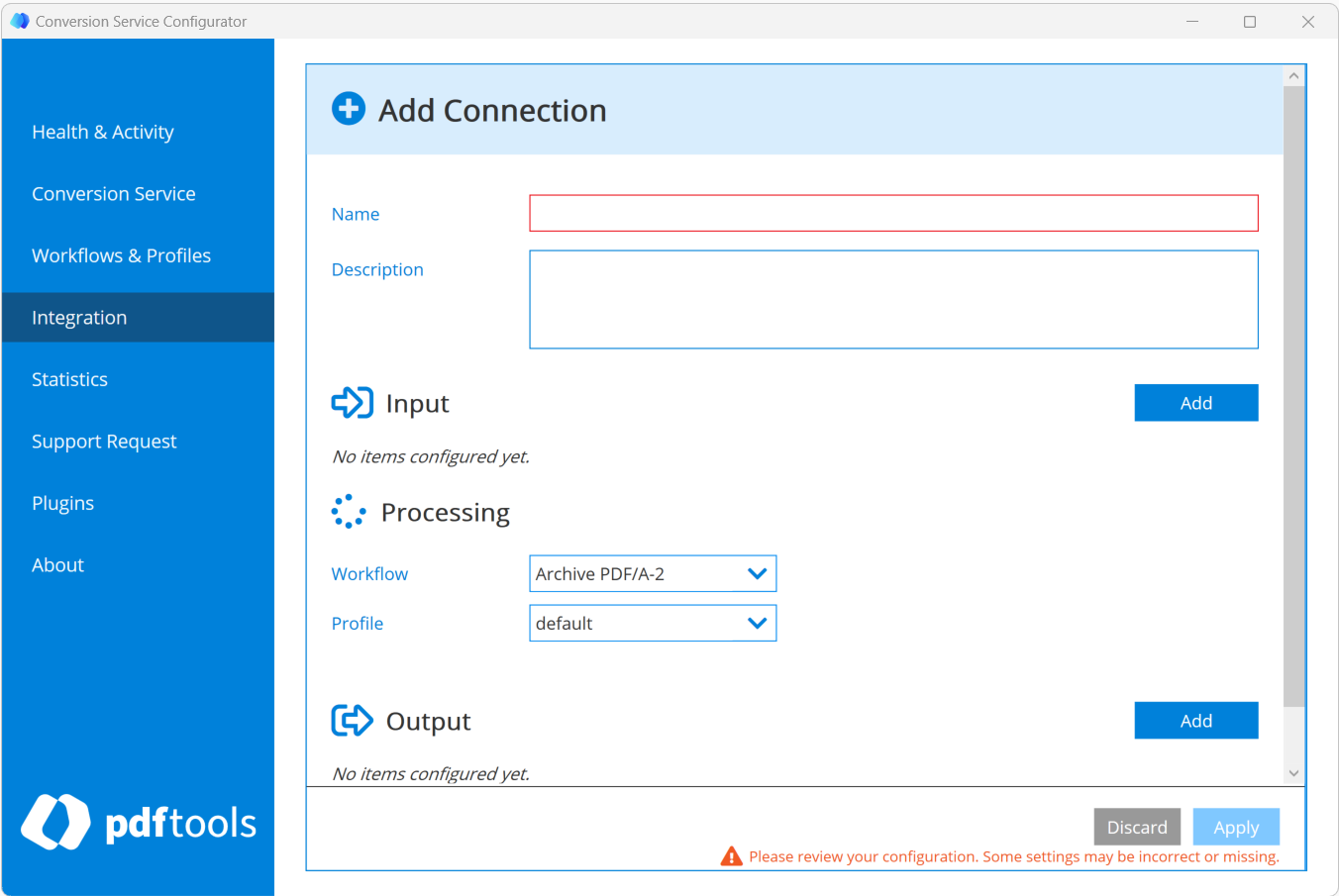 Name (required): Enter a connection name.
Description (optional): Enter a connection description.
Input(s) (required): Configure an input connector by clicking Add.
Processing (required): Select the workflow and profile for the conversion.
Output(s) (required): Configure an output connector by clicking Add.
Add a connector​
Click Add in the desired section to add an input or output connector.
Select the desired connector and click Next to confirm the selection.
Configure connectors​
Set options for the selected connector. A summary for each option is documented with tooltips. For a detailed explanation of the connector, click on the title to open the documentation panel.
Important
You must restart the Conversion Service for any configuration changes to take effect.
When you add or edit connections, the Configurator detects changes and displays an unobtrusive notification. For your convenience, your changes are kept in memory until you click Save & Restart Service.