Pricing model
The cost of a license depends on whether software from PDF Tools AG is used in a production environment, a development environment, a test environment or for evaluation purposes.
Furthermore, prices are adapted to the role of the purchaser, for instance for in‑house corporate use, for resellers, for integration in an application or a standard software solution (OEM).
PDF Tools AG offers a flexible price structure to accommodate the various application areas in which customers use our products.
We'll be pleased to answer your question, analyze your requirements and provide you a corresponding offer.
QUOTE REQUEST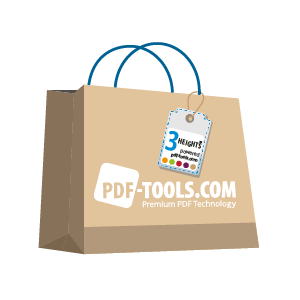 For every listed product there are free evaluation licenses available. You get 30 days to put them through their paces and test them under your operating conditions.
Licensing model
Tailored component & solutions licensing
PDF Tools AG's licensing model gives you fair value for the benefits you receive from our PDF software products. We offer various licensing models which can be tailored to your individual requirements for the development of internal projects as well as the development of commercial software. We realize that our standard licensing conditions cannot meet the needs of everyone; this is why we encourage potential customers to contact us directly to discuss your specific licensing needs.
PDF Tools AG has more than 15 years experience in licensing software and knows how important reasonable and easily applied licensing conditions are. Our goal is to find the most appropriate solution for our customers and thereby ensure that by integrating our products you achieve a true added value. Together in a personal discussion we will work out the optimal tailored solution for you.
Solutions
Windows Services
Server Solutions
Desktop Solutions
License types for solutions
Deployment license for server solution
License for desktop solution
License for test system
Evaluation license
Components
Programming components (API)
Command Line Tools (Shell)
Suites (collections of components)
License types for components
Development license
Deployment license
OEM license
License for test system
Evaluation license
Maintenance and support
You will receive free of charge any new version released within 30 days of your purchase. You will need a Maintenance & Support Contract to continue receiving new versions, bug-fixes and technical support after the 30-day period has expired.
General licensing conditions
When you license a product you are accepting our General Licensing Conditions. PDF Tools AG can amend the licensing conditions at any time. However, these amendments shall only apply to contractual relationships that come into being after the amended version has come into effect.
CONTACT US FOR FURTHER INFORMATION
Product types
The products provided by PDF Tools AG can be divided into three categories: components, solutions and desktop products
Components
Components are software programs that are designed as elements of software solutions and are integrated into these solutions. We differentiate between two types of components: APIs and shell tools.
API
An API (Application Programming Interface) is a software component used by programmers. It provides specific processing functions for PDF files and is used via a programming interface. Programming interfaces are available for various programming languages such as C/C++, Java, PHP and C#.NET.
Shell Tool
A shell tool is a software component used with an operating system's command line. It provides specific processing functions for PDF files and is used by experts to automate PDF processing operations using shell scripts.
Solutions
Solutions are software programs that can be operated independently on the customer's servers. They offer PDF processing services in the form of web services, monitored file and mail directories, and more.
Desktop product
Desktop products are standalone software programs that are installed on a client operating system and are designed to be used directly by the end user.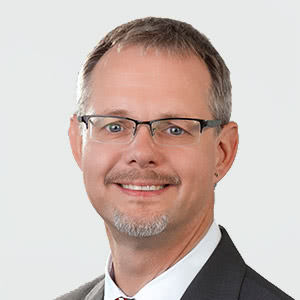 We are happy to provide you with individual advice!
We have a range of specialized tools for all manner of scenarios. We will be pleased to answer questions regarding your requirements and help you find a suitable solution. Contact us at any time to arrange a personal consultation.
Ulrich Altorfer - Consultant & Head of Sales
REQUEST WITH NO OBLIGATION