Dear readers,
Welcome to the November issue of the PDF Tools Newsletter. This time we will tell you how you can use the Conversion Workflow to create PDFs from Office documents as quickly or as compressed as possible. You can also find out how to integrate the Conversion Service seamlessly into your existing application landscape. You can also find out what the 3-Heights® LTS release has in store for you.
Happy reading!
Your PDF Tools Team
We have spontaneously brought forward the spring cleaning and are now diligently cleaning up user data. If you discover any errors yourself, you can correct your account information in the My PDF Tools Portal. Thank you!
If you do not have your password at hand, you can set a new one via "Forgot password?".
Need for speed or file size? – what's it to be? The conversion workflow in 4-Heights® Conversion Service
The "Conversion" workflow was primarily designed for converting Office documents to PDF. Emails, ZIP archives, image and text files are also possible. The Conversion Workflow is available in all editions of the Conversion Service and as of Feature Release 2.8.0. During processing, users can specifically choose to optimize for processing speed or file size. Users choose the Conversion Workflow if the result is not required to be a PDF/A, i.e. if the PDF does not need to be archivable. In interactive applications where a user or downstream system is waiting for the converted document, it is essential for the PDF conversion to be as fast as possible. An output document that is as small as possible brings enormous advantages when storage capacity is limited, e.g. for hosting or web transmission.
The conversion workflow at a glance:
Conversion of Office, image and text files, emails and ZIP archives to PDF.
Existing PDF files can also be processed.
Unlike the two archive workflows, the Conversion Workflow is designed to generate PDF (and not PDF/A).
OCR is available as an optional processing step.
Additional settings for child documents
It may happen that an input document has other documents embedded in it or attached to it, so-called child documents. Classic examples are email attachments or embedded tables in Word documents. The Convert Mode of the Conversion Service determines how child documents are processed. The Collect Mode specifies how the child documents should be arranged in the main document.
In Convert Mode, for each file type of both the main document and the child document, you can set how the child document should be processed.
Convert: Convert to PDF
Skip: Document will be skipped and will not be included in the output document
As is: Document will be kept in original file format
Collect Mode determines how the child documents are placed in the converted main document depending on the file format.
Merge: Child documents will be merged with the main document (same outline level)
Attach: Child documents will be placed under the main document as attachments
Merge or attach: Documents will be merged (see "Merge") if the child document has been converted (setting "Convert" in Convert Mode). Otherwise, the child document will be attached in its original format (see "Attach").
Collection: PDF folder with equal document attachments as PDF or in source format.
Find out more about our Conversion Service
---
Seamless Integration of 4-Heights® Conversion Service
The 4-Heights® Conversion Service has a standard API that returns processed documents via the same channel. For better customization, the Conversion Service also offers different input and output channels. These can be configured individually, ensuring seamless integration into the existing application landscape because the result can be sent directly to the next system. Multiple input channels can be bundled through flexible configuration so that documents enter the system via a different channel depending on the application.
Multiple output channels make it easy to distribute the results, for example, if they need to be stored in the archive as well as sent to an end customer. Output channels can also be controlled depending on the job status. The status of the processed job is checked, and a distinction is made between jobs that were successful (Success), jobs for which a warning occurred during processing (Warning) and jobs that could not be processed (Error).
Input channels
REST Interface, a simple API to submit a new job with a call. You can choose between Plain HTTP and JSON as format and if the result is delivered right away or not.
Monitored directory: All documents that are stored in a configured folder are automatically processed.
From the beginning of 2022, monitored e-mail directories (IMAP) will also be available.
Output channels
A REST callback can be configured so that the result is sent to an existing service.
A command, which is called via the standard console, allows a flexible extension using existing applications or scripts.
The result is stored in a file folder.

---

---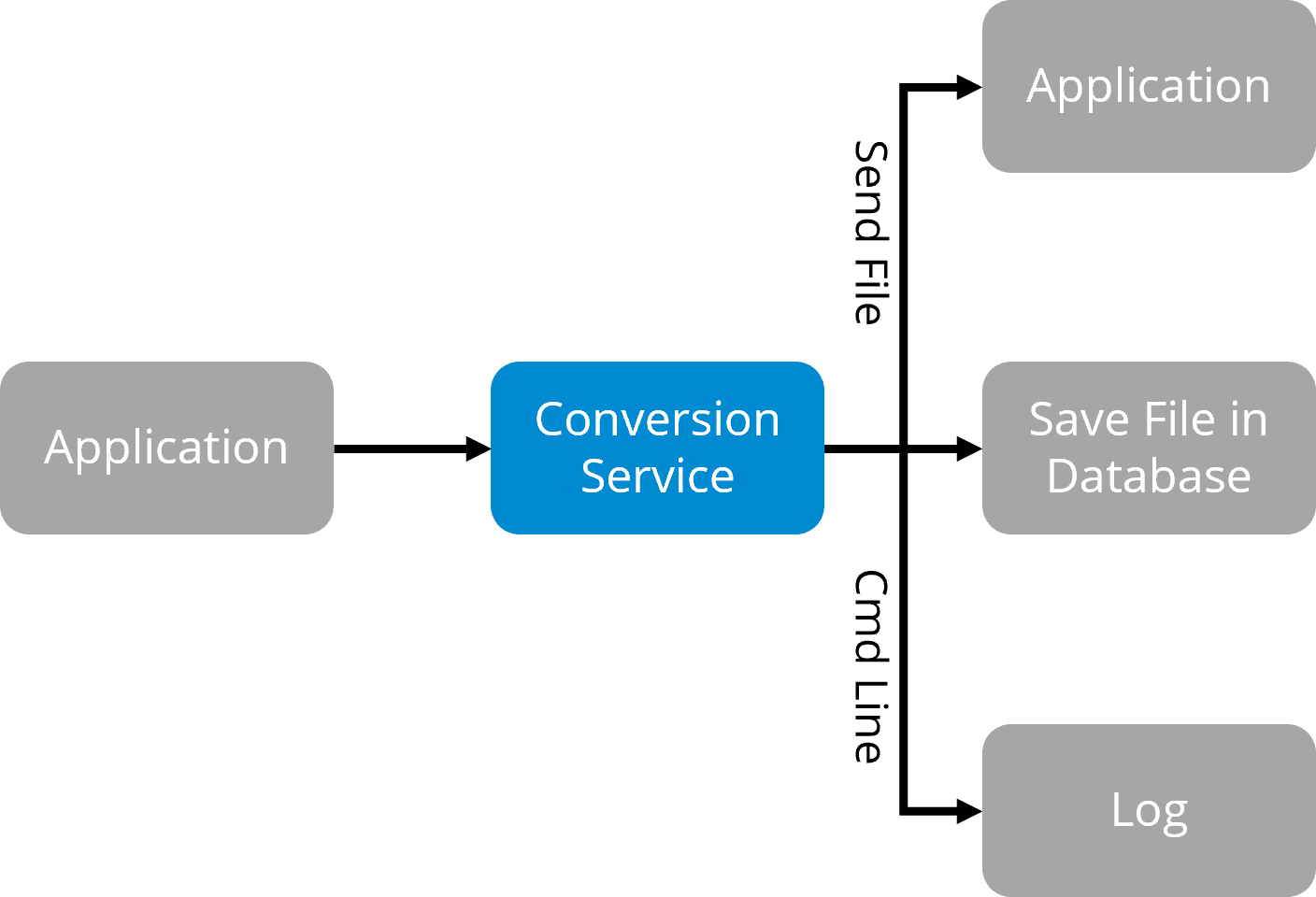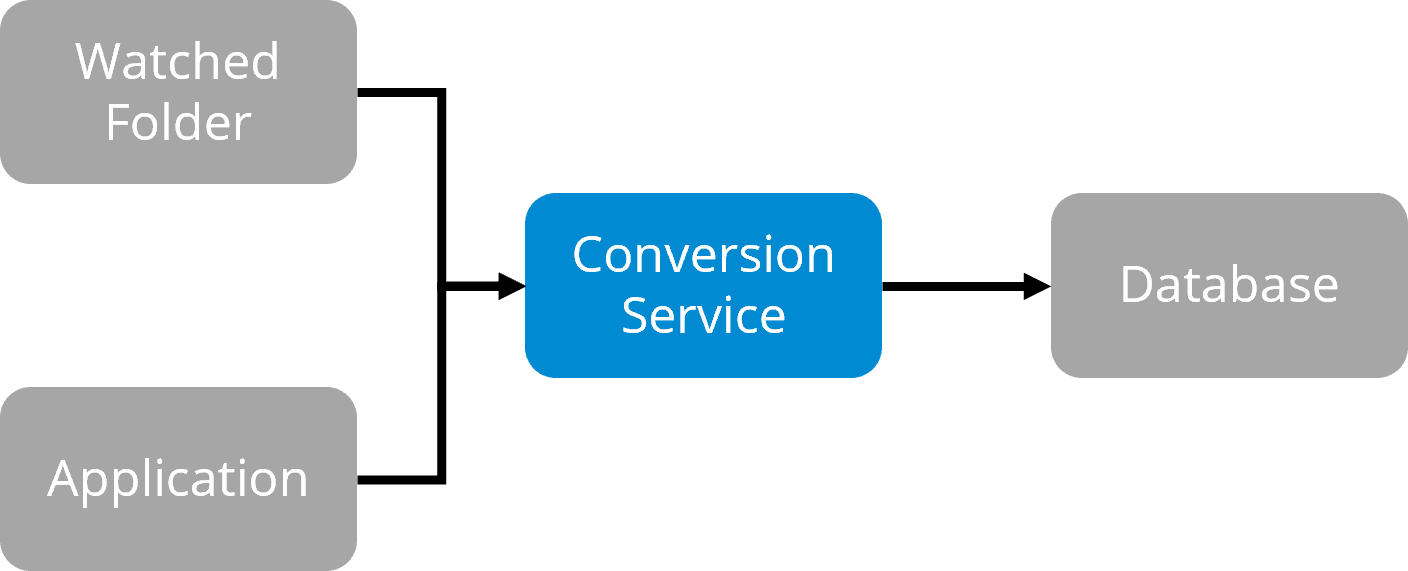 ---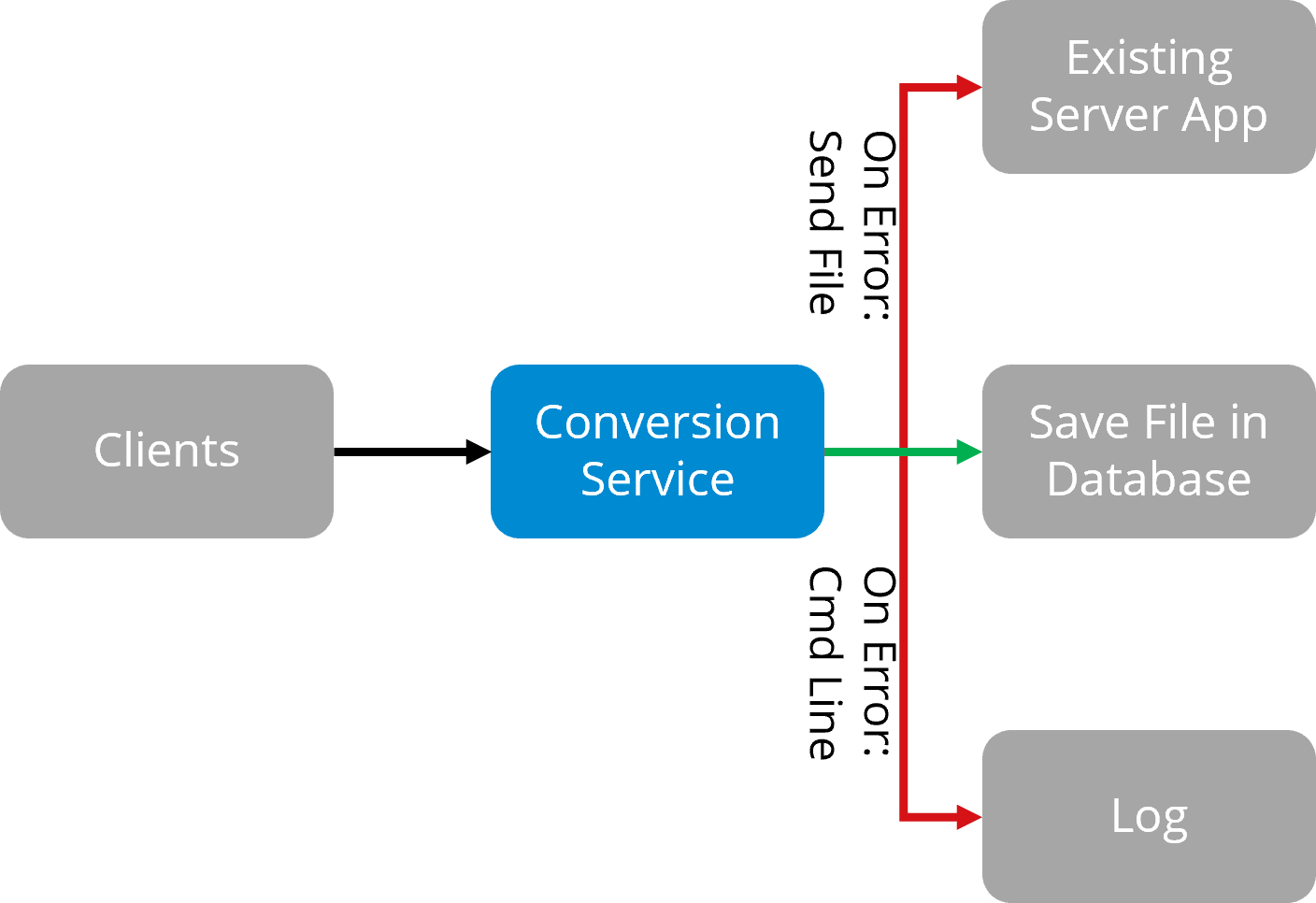 Find out more about our Conversion Service
---
3-Heights® Long-Term Support release in the starting blocks
We are pleased to announce the next LTS release (version 6.18) for our 3-Heights® product range this week. In addition to stability and performance improvements, two products will also come with new features:
PDF Optimizer received new methods for opening and saving to pass documents as a stream.
PDF Security now has more flexible options for applying stamps. These include stamping on layers, transversal alignment, inserting page and total page number of the document, e.g. page 7 of 11, and new variable text elements for document metadata, like author or title.
Get the new release