Dear readers,
What is PDF/A-3? How is it created? What is it used for in practice?
These are the questions we address in the current newsletter issue. Our 4-Heights® Conversion Service offers new workflows for generating PDF/A-3. Discover the possibilities of the "PDF/A-3 Archive" workflow. We also present some use cases in which you can particularly benefit from PDF/A-3.
On a different note: This issue is penned by a new team. The newly formed PDF Tools marketing team introduces itself to you below. Do you have questions or topics you would like to read about in this newsletter? Let us know at pdfmarketing(at)pdf-tools.com.
Happy reading!
Your PDF Tools Team
New workflow in Conversion Service: Archive PDF/A-3
Like the existing and more restricted "Archive PDF/A-2" workflow, the "Archive PDF/A-3" workflow is specially designed to prepare documents for archiving. This workflow produces output documents conforming to the PDF/A-3 standard and contains the following key features:
Source documents, such as docx, xlsx, pptx, can be attached to the resulting output document. This is how Office documents can be archived and still held available for later use, e.g. as templates.
If desired, document parts like attachments, can be kept in their original format, e.g. images, XML or proprietary formats.
A detailed log of all processing steps, as so-called events, can be accessed via REST API of the 4-Heights® Conversion Service. An event summary of the log can optionally be attached as a text file to the output document. The new Archive PDF/A-3 workflow is available with release 2.5.0 of the 4-Heights® Conversion Service.
New configuration options: Convert or collect?
The workflow offers two new configuration options: The Convert Mode and the Collect Mode. These options specify how the different parts of a document are converted and how they are combined into the resulting output document. The Convert Mode regulates how the content of a document part is processed: converted to PDF/A-3, kept as the original source document or if the part should be skipped. The Collect Mode controls the combination process of the converted document and its attachments to create the output document.
For example: An email with a Word document and a JPEG image can be converted to PDF/A-3 in the following way using default settings.
PDF/A-3 main document containing the mail body and three attachments:
Word document, converted to PDF/A-3, with its source docx file attached.
JPEG image is kept in the source format.
Report/log summarizing all the steps performed during the conversion process.
What is the difference between PDF/A-2 and PDF/A-3?
PDF/A-3 contains one significant change from PDF/A-2: In PDF/A-2, it was already possible to embed PDF/A-compliant documents in the form of attachments. PDF/A-3, however, allows the embedding of any document format, such as Excel, Word, HTML, CAD or XML files.
In this way, the need of companies in various industries has been met to keep original files together with the converted PDF/A files in their original format. Collecting related files in a "collection" has been known since PDF/A-2. A typical application for the PDF/A-3 standard is the archiving of e-mails and their attachments, which can consist of different file formats.
For more information about the differences between the PDF/A-2 and PDF/A-3 standards, please visit our corresponding webpage.
More workflows on the way
Feature release 2.5.0 of Conversion Service also comes with the new "Invoice" workflow, which is going to be introduced in detail in a future newsletter issue. If you cannot wait to find out more about the "Invoice" workflow, please refer to chapter 5.3 in the user manual or contact our sales team at pdfsales(at)pdf-tools.com.
And this much is revealed: there are more workflows to come. We further develop and release pre-configured workflows to optimally support and automate your document processing jobs at minimum start-up efforts. Stay tuned!
Learn more about our Conversion Service
PDF/A-3 in Practice: the Advantages in 5 Applications
PDF enjoys a high level of trust in practice and is therefore widely used. PDF/A has become the standard for archiving. For this reason, it is not surprising that companies and institutions define and support requirements for the file format and archiving standards. They are faced with the challenge of fulfilling their legal storage obligations and at the same time operating efficiently. The PDF/A-3 standard promises great advantages for practical solutions in various document processing applications.
Mostly because PDF/A-3 makes it possible to use PDF as a container for an unlimited number of files of any format. The previously electronic paper PDF can be converted into an archivable folder for various file formats. This means, for example, that XML, MS Word and proprietary (binary) formats can also be archived in their original format.
However, the development of the hybrid archive format also entails risks. PDF/A-3 can be used to distribute or archive any attachments, including potentially harmful ones. It is therefore advisable to limit the permitted formats for attachments, depending on the use case. For use cases where no attachments are required, the more restrictive PDF/A-2 standard can be used.
Invoicing in the ZUGFeRD standard
The delivery and archiving of electronic invoices is a prime application. In Europe, the ZUGFeRD standard is gaining ground as an e-invoice format. According to this standard, an invoice contains the visual document and the matching, machine-readable XML in the same file. With the ZUGFeRD invoice, the invoice recipient can choose to have the booking performed by humans or fully automated by machine. In addition, invoice processing and accounting is significantly accelerated when PDF/A-3 is used systematically, resulting in drastic cost reductions and shortening of payment deadlines.
E-mail archiving
Some organizations use PDF/A-3 to preserve the content of e-mails and keep it available. PDF/A-3 facilitates the bundling of content from different formats for communication and reference purposes. The original files of the e-mail messages are retained as attachments if desired.
Spreadsheet formats
Archiving spreadsheets presents two difficulties. The first is that the process of enclosing the spreadsheet in a pre-defined paper format can cause the spreadsheet to become either unreadable or difficult to navigate. The second problem lies in the PDF/A conversion, because this makes all formulas and calculations untraceable. PDF/A-3's ability to append the original Excel spreadsheet can be used to cleverly overcome this challenge.
Digitally signed contracts
Contracts or other digitally signed documents are retained for the duration of the contractual relationship and beyond. However, if a signed document were subsequently converted to PDF/A, the digital signature would become invalid. The PDF/A-3 standard offers a good workaround: the original document with the valid signature can be attached to the archivable PDF, while the validity of the document and the signature are proven by the attachment.
Technical design
In the field of engineering design, companies are already reaping the benefits of containerization in PDF/A-3. This allows them to store the original data of 3D models directly in the PDF/A-3 file, regardless of the format.
Was your application not included or would you like to learn more? Let us advise you on your use cases.
Contact our sales team
Introducing our Marketing Team
We have repositioned ourselves for marketing and communications issues. The new marketing team consists of Anderson Santana for digital marketing and Marisa Brucker for marketing communications. Together they will maintain the external image of PDF Tools and promote our products.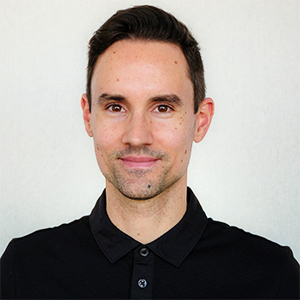 Anderson joined PDF Tools in January 2020 and has since been in charge of SEO, SEA Web Analytics and User Experience. He has acquired his know-how over many years on the agency and corporate side in the Swiss and international environment.
In his spare time you can find him behind the lens of his camera working on his next photo book.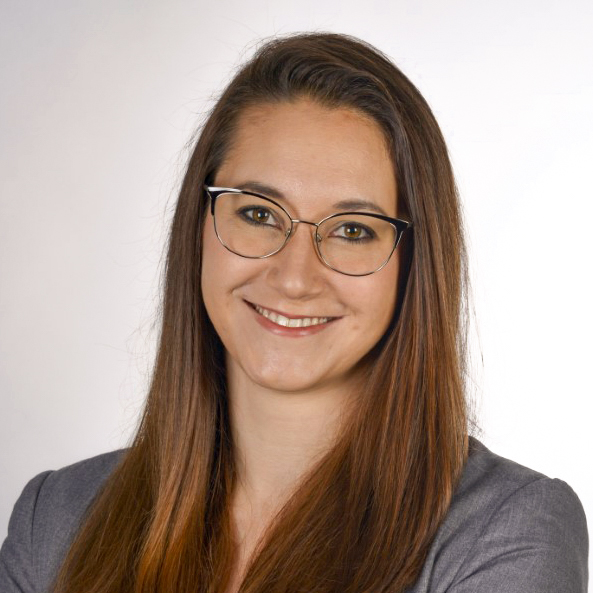 Marisa joined PDF Tools brand new in March 2021, bringing with her nearly ten years of B2B marketing experience. She is especially excited to bring you useful PDF-related information through this newsletter and social media, and to give you a behind-the-scenes look at PDF Tools AG.
In her spare time, Marisa can be found behind her sewing machine or in the midst of a craft project.
---
Subscribe to Newsletter
---
EVENTS
Documation 2021
September 7 – 9, 2021
Paris, France
---
NEW CUSTOMERS @PDF TOOLS AG
Docota GmbH, Monheim am Rhein, Germany
Products used:
Verisma Systems Inc, Alexandria, United States
Products used:
MSD Animal Health Danube Biotech GmbH, Krems/Donau, Austria
Products used: