Final Release 4.12
January 2019 - News from our PDF universe
2018 is over; it was an exciting and successful year for us. We are already in "the middle" of 2019 and are looking forward to the new milestones and successes ahead.
In our "PDF Start 2019" information package, we have collected the latest developments, products, features and interfaces for the final release 4.12. It also includes application examples of our PDF Tools from our customers and publications/blog posts about document processes and quality.
Below is an excerpt of our technical and functional changes in the final release 4.12:
3-Heights® PDF Web Viewer – The proven and tested PDF Web Viewer has been given new features and a new look. A new user interface offers a better user experience when utilizing the product – from desktops to smartphones. Intuitive context menus make working with annotations easier, and they can now be moved and scaled via touch. A rich text editor has been added to free text annotations, allowing an additional range of formatting options.
There are also numerous ways to adapt the viewer to the requirements of the application: default colors, functions such as save, thumbnails, outlines etc. can be enabled and disabled.
By the way: did you know that you can adjust the PDF Web Viewer to suit "your" corporate design, and its functionality and options can be individually tailored to meet your requirements?
Demo page PDF Web Viewer
3-Heights® PDF OCR – New plug in available for the ABBYY 12 OCR engine for the 3-Heights PDF OCR Tool.
This version also supports barcode recognition without the need for an OCR engine.
By the way: the PDF OCR Tool enables streamlined and efficient text recognition processes. Intelligent identification and automatic recognition of the optimal OCR resolution for the document elements takes place before the OCR engine is used, meaning that your page volume is optimized, and text recognition takes less time. For even better performance, parallel processing within a single document is now possible.
Overall, the final release 4.12 offers numerous developments for solutions and components.
The most important ones are:
PDF/A: Support for the new ZUGFeRD 2.0 standard "Factur-X" for hybrid electronic invoices
PDF Toolbox API: Extraction and modification (deletion and geometric transformation) of PDF page content
PDF 2.0: Support for the new AES-256 encryption (revision 6, replaces revision 5)
Digital signatures: Support for signed OCSP requests, OCSP requests via HTTPS etc.
TIFF Toolbox: Support for scanning TWAIN and WIA image acquisition devices for lossless image capture and processing.
Detailed information, as well as further information on other updates to our products, is available in the current release notes. If you have any questions, please feel free to contact us. We look forward to your feedback.
This spring, we will be taking part in two events in France. We are looking forward to seeing you there! Otherwise, you can keep up to date on our social media channels (Twitter, Facebook) or contact us directly about the topics you are interested in or those that you want to learn more about.
Wintry greetings from Switzerland!
Your PDF Tools AG – team
---
To all product testers: You can now submit your feedback via a form after the testing phase. You can find a link in the email you receive at the end of the 30-day testing phase.
Tell us what you think – and thank you for your feedback! Our development department will analyze your feedback and incorporate it into the product design roadmap. In other words, you will benefit from it, and you can make a valuable contribution to product improvements, enhancements and presentations.
Of course, we always appreciate feedback – so if you do not receive a link in connection with a given test, just contact us through one of the usual channels.
---

Meeting preparation using annotations in 3-Heights® PDF Web Viewer
CM Informatik AG's customers wanted to be able to create annotations in PDF documents when preparing for meetings using the CMI meeting preparation application. This task had previously been performed using additional tools.

Save time thanks to cloud-based PDF services
iLovePDF and its community have evolved over the past years from a basic website to a globally used cloud-based service for editing and converting PDF documents. The steady increase in volume raised the need for more stability and quality in the software itself, as well as improved scaling with the current and future infrastructure.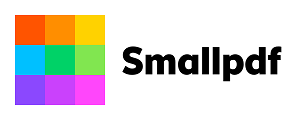 Smallpdf is a big hit when it comes to compression
Attaching a large file to an email can prevent it from being sent or received due to technical limitations. In order to solve this problem, the founders of Smallpdf searched for a way to reduce the size of these files.
From paper contracts to digital-born contracts in the ERP system
"Maintain a leading role in a saturated market thanks to innovation and investing in new technologies." Applying this guideline, a major Swiss IT company strived to implement digital solutions also for operational processes. It set itself the target to digitize contracting in general, hence moving from paper to legally valid digital contracts in PDF.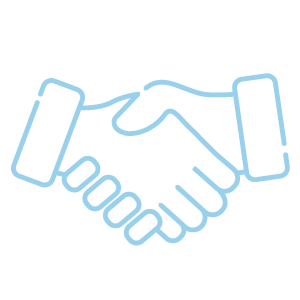 Subscribe Newsletter
---
EVENTS
Documation 2019
March 19 – 21, 2019
Paris, France
PDF Day France
April 04, 2019
Toulouse, France
---
NEW CUSTOMERS @PDF TOOLS AG
Axians Infoma GmbH, Germany
Products used:
SH POWER, Switzerland
Products used:
3-Heights® Scan to PDF Server
CMYKhub, Australia
Products used:
---
FOCUS
Document quality is everyone's business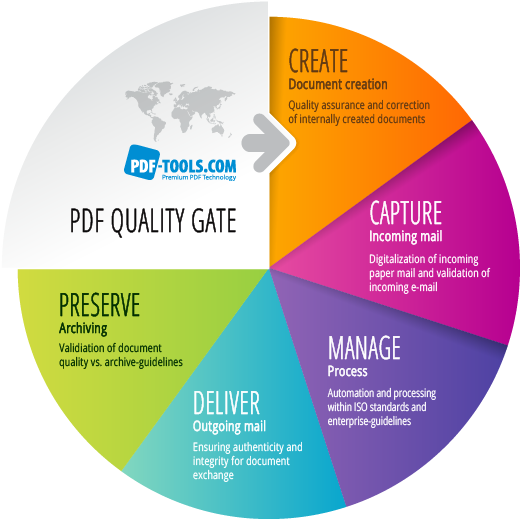 ---
PUBLICATIONS
Turn those files into pixels!
Everyone seems to be talking about digitalization these days. As soon as a pixel is involved, someone is sure to utter that ever-so-popular buzzword, usually followed by numerous names of companies, digital philosophers and data gurus. But what exactly do companies gain in the case of "capturing"?
---
BLOGROLL
PAdES - PDF Advanced Electronic Signature
What is PAdES? What does it have to do with PDF? What can PAdES do? For all these questions, there are detailed answers on the web. This article is meant to give a brief overview as a small guide in the jungle of terms.
Does OCR make sense for digitally generated PDFs?
Scanned PDF files usually consist of one raster image for each page. The OCR engine can recognize the text in this image and make the document searchable. But what about digitally generated documents?
---
INTERNSHIP REPORT
Internship report Marc
"It is extremely motivating to see your product take shape, grow and run successfully."
Find out more about Marc's internship experience @PDF Tools AG
---
Picture: © 2019 TITLIS Bergbahnen, Hotels Gastronomie