PDF Tools AG - Customer testimonial - success story
Smallpdf is a big hit when it comes to compression
Application requirements
Attaching a large file to an email can prevent it from being sent or received due to technical limitations. In order to solve this problem, the founders of Smallpdf searched for a way to reduce the size of these files. Their solution involved developing a website that allows users to compress their PDF documents online. The website that hosted this compression service received so many hits that the server reached its limit after just one day. The demand for online compression was clear. The success and popularity of the service meant that greater stability, quality and processing speeds were required of the software. After initially testing open-source components, which could not meet these requirements, Smallpdf decided to replace the components. Users had also begun to demand new PDF functions.
Customer benefits
The integration of components from PDF Tools AG has enabled Smallpdf to offer its users the best quality on the market when it comes to compressing, converting and editing PDF files. Smallpdf has been able to offer its customers additional PDF functions, including the new desktop software. Thanks to its straightforward functionality and clean design combined with PDF Tools AG's high-quality products, Smallpdf has become the most popular online PDF software in the world. It reliably compresses 1.5 million PDF documents every week.
Implementation
The new solution on Smallpdf's cloud servers was created with the help of PDF Tools AG's 3-Heights® components. The 3-Heights® PDF Optimizer was installed to optimize and compress the PDF documents, guaranteeing that files could be reduced to an optimal size. This enabled them to be sent via email or quickly uploaded to the internet. The 3-Heights® Image to PDF and 3-Heights® PDF to Image components offered a new function for converting images to PDF format and vice versa. What's more, with the help of 3-Heights® PDF Merge Split, Smallpdf added functions for splitting and merging PDF documents. PDF Tools AG's support came in handy when Smallpdf implemented a complex editing function in 2017 and encountered problems with fonts. An updated version of the 3-Heights® PDF Toolbox was soon added, expanding the range of services Smallpdf offered. PDF Tools AG's software is available for a wide range of operating systems. This allowed Smallpdf to develop and introduce a cross-platform application (Windows, Mac, Linux for internal tests) at the beginning of 2018.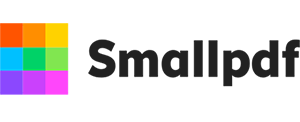 Customer statements
"PDF Tools AG is the perfect partner for us. It was very easy to integrate their product and we are now able to offer our customers the highest-functioning PDF solution on the market. Furthermore, the PDF Tools team also offers outstanding support, making our collaboration with them consistently positive."
Manuel Stofer,
co-founder and CEO, Smallpdf GmbH
Brief portrait of Smallpdf GmbH
Founded in 2013, the SaaS startup has grown to over 15 million monthly users, thanks to its` simplicity and clean design. The software consists of 16 PDF tools that allow you to edit, sign, compress and convert PDFs. You can use the software on your desktop or online. And the best thing is you can use the online version free of charge.