Alliances & associations of PDF Tools AG
ABBYY - is a leading provider of document recognition, data capture and linguistic software. Their products include the ABBYY FineReader line of optical character recognition (OCR) applications, ABBYY FlexiCapture line of data capture solutions, ABBYY Lingvo dictionary software, and development tools. Paper-intensive organisations from all over the world use ABBYY software to automate time- and labour-consuming tasks and to streamline business processes.

GlobalSign - has been a trust service provider since 1996. Its focus has been, and always will be, on providing convenient and highly productive PKI solutions for organizations of all sizes. Its core digital certificate solutions allow its thousands of authenticated customers to conduct SSL secured transactions, data transfer, distribution of tamper-proof code, and protection of online identities for secure email and access control. The company has local offices in the US, Europe and throughout Asia.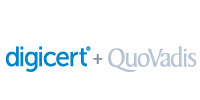 QuoVadis Trustlink Schweiz AG - provides managed digital certificate services for enterprises and governments. QuoVadis identity services include Public Key Infrastructure (PKI); Digital Certificates for authentication, encryption, and digital signature; SSL Certificates and Extended Validation SSL for websites; Time-stamping; and Root Signing for internal PKI. QuoVadis is official provider of SuisseID. QuoVadis is a Qualified Certification Services Provider (CSP) in Switzerland, the Netherlands, and Bermuda and holds the WebTrust seal.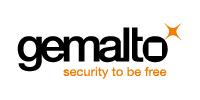 Gemalto - (former SafeNet) is the World leader in digital security and delivers easy to use technologies and services to businesses and governments, authenticating identities and protecting data so they stay safe and enable services in personal devices, connected objects, the cloud and in between. People, transactions and objects, encrypt data and create value for software – enabling clients in more than 180 countries to deliver secure digital services for billions of individuals and things​.

Swisscom Enterprise Customers - is the leading ICT provider in Switzerland. As an official Certificate Service Provider, Swisscom offers electronic certificates for authentication, signatures and proof of integrity and confidentiality. Combined with Mobile ID, the KPMG-audited All-in Signing Service enables qualified signatures with mobile phones. Swisscom products support companies in the secure digitalisation of business processes.
PDF Tools AG is member of
We are committed to achieving common goals together with other companies and organizations through active membership in alliances and associations. We hope the marks we leave behind are sustainable and noticeable from far and near!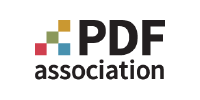 PDF Association - Founded in 2006 as the PDF/A Competence Center, the PDF Association exists to promote the adoption and implementation of International Standards for PDF technology. The PDF Association is a Category A liaison to ISO's TC 171 SC 2, making it possible for members to review and comment on draft documents. PDF Tools AG is one of the founding partner of the PDF Association and Dr. Hans Bärfuss Chairman of the Switzerland Chapter.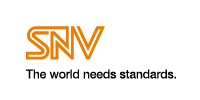 SNV - Delegate of the Swiss Standards Association (SNV) on the ISO Committee (TC 171)
As a direct representative of global and European standardization efforts (through the ISO and CEN respectively), the Swiss Association for Standardization (SNV) is Switzerland's interface with various other national and international standards networks.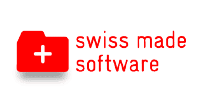 swiss made software - The "swiss made software" label is dedicated to promoting the Swiss software sector both in Switzerland and abroad. It is associated with Swiss values such as quality, reliability and precision – in particular in software development.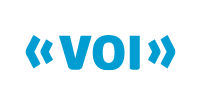 VOI - Association of Organisation and Information Systems. represents the majority of providers in the field of enterprise content Management (ECM) and document management systems (DMS) in Germany.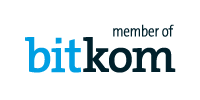 bitkom - is Germany's digital association. We represent more than 2,500 companies in the digital economy. Topics of priority are digital transformation, education and employment, safety and data protection as well as the situation of the ICT sector.

Jeremias Märki - Jeremias Märki offers various services around the world of documents. This reaches from consulting enterprises in the area of document processing, over training on topics like PDF, XML, XSL, down to software development. Under the name "World Of Documents", he develops a highly modular document production and processing solution. He has intimate knowledge on various PDLs (page description languages) like PDF, AFP, PostScript or PCL.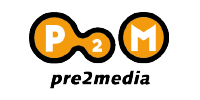 pre2media gmbh - Since 2001 experts for training, consulting and production support in the fields: layout, image processing, graphic design, crossmedia and data handling (PDF). pre2media is your interface from the preparation over the design up to the final production of texts, pictures and logos. The training courses are individual, personal and custom-made for the entire prepress sector.
Would you like to have more information about our strategic alliances? Just contact us via contact form or write us an email.