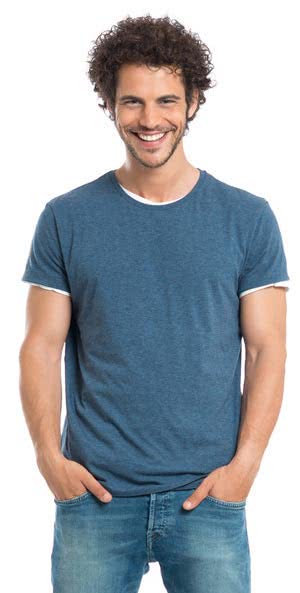 PDF tools created by developers for developers!
Are you in need of powerful PDF features?
In the form of an API, shell, service or other solution?
Our range of solutions supports the entire document process in the area of PDF and PDF/A. From entry into the process landscape as a scanned or "digital born" document, all the way through to legally compliant storage in the long-term archive.
Ready to try it? Get started right away!
We offer a free, fully functional trial of all components – with free support directly from our developers during the evaluation period. Choose the product, register and get started.
Just browsing for now?
You can download any product manual at any time without having to register or purchase anything. We've also prepared numerous programing examples for our PDF tools for you.
Read our PDF experts blog about challenges and developments in the world of PDF and PDF/A. You can also find plenty of free information about the PDF standard in the Know-how section – just don't forget the copyright.
If you're not a developer but would still like to find out more...
We've prepared some technical articles and success stories for you on the topic of digital archiving. The product pages also, of course, provide information about how the products can be used and their advantages.
15 years anniversary

Best wishes from our partners & customers

Die PDF Tools AG hat sich in den letzten Jahren mit den bei uns eingesetzten Produkten als ein äußerst zuverlässiger und überaus kompetenter Partner erwiesen.

Mit unseren besten Glückwünschen zum Firmenjubiläum freuen wir uns mit Ihnen auf eine weiter vertrauensvolle Zusammenarbeit und viele weitere, gemeinsame Jahre.
Newsletter
Final release 4.9 - Fact news and votes ;-)
Release Notes 4.9
Solothurn's hospitals prepars eDossiers for PDF/A conversion
PDF and PDF/A functionality in a document management system
Events
New customers counting on products by PDF Tools AG
Read more
Thoughts about PDF & PDF/A
PDF Expert Blog
The versatility of a PDF viewer
The caveats of assembling PDF/A documents
Digging for information by extracting data from a PDF document
Using blockchains as an alternative to PKIs for digital signatures
How to render the text of a PDF document if the font is not embedded?
Whitepapers
Digital signatures from the cloud – basics and applications
Basics of digital signature
Task and uses of the signature service from the cloud
Software for the use of the signature service from the cloud
Interfaces for application integration
In the press
Quality over quantity
PDF Tools is celebrating its 15th anniversary this year. Despite its relatively short history, it has been very successful so far. BIT caught up with the company's founder Dr. Hans Bärfuss to discuss the secret to his success.
Document processes in the digital age
Recognizing new potential and using it successfully has to be learned – from rush jobs to digital long-term archives.
Specials
PDF Rendering 2.0
The PDF graphics model is unique and differs significantly from the models of most of the publically available graphics engines. What are the requirements of a high-quality PDF rendering engine and is there a relation to PDF 2.0?
Get more information about the essential part of a good PDF rendering engine
ZUGFeRD - electronic invoices in PDF/A format
What is ZUGFeRD?
Where is ZUGFeRD used and when does it make sense?
What do you have keep in mind?
How does PDF Tools AG support ZUGFeRD?
University recruiting - students and graduates
Intership and taster days
This opportunity is aimed at students wanting to learn all aspects of software development from the bottom up.

PDF Tools AG offers students an exciting internship in the development department, with excellent opportunities to combine theory and practice.

Information about internships
Open positions
Software developer
As a development engineer, you will incorporate the best of your engineering knowledge and have the chance to design and implement software from the bottom up.

An ideal challenge for young and young-minded engineers who are enthusiastic about their work and keen to develop on a personal level.

Do you fit the bill? Get more information!